About Our Site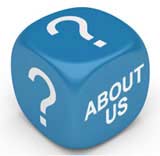 AReturnToWork was formed to offer a unique reference point on guidance on returning to part time or full time work.
Rejoining the workplace after a break is an exciting yet potentially stressful time. Many people who have had a break away from work are keen to address previous difficult issues and make sure they are moving in the right professional direction.
All too often advice for people returning to work is outdated or too focused on the employer. We were keen to make sure that AReturntoWork is packed with real life situations that address issues faced by both employees and employers. This site will help you appreciate the skills you have gained during your break away from the workplace and how to ensure you value your potential contribution.
With articles and features that cover a number of possible reasons for having been away from employment for a period of time, such as illness, redundancy, maternity leave or sabbaticals, AReturntoWork offers clear, detailed and accurate information.
The site contains carefully researched articles, covering topics such as using your personal network to find employment, re-writing your CV after redundancy and keeping in touch with colleagues while you are away from work through illness.
AReturntoWork is an invaluable resource for anyone looking to get back to work. The advice and suggestions are down to earth and realistic, with practical issues discussed in detail, alongside information to help you understand how to deal with your colleagues after a break, how to sell your sabbatical to your employer and what Government support may be available to help you start your own business.
We pride ourselves on making sure AReturntoWork is a helpful support to people of all ages and backgrounds looking to return to work, whether that is in the same profession, a change of direction or a totally new business opportunity.

Related Articles in the 'Site Information' Category...