Psychological Benefits of Returning to Work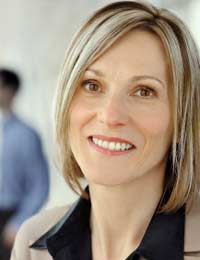 It is important not to underestimate the positive psychological benefits of returning to work after illness, although it is imperative that the benefits are weighed up against the disadvantages.
Many people feel that returning to work after illness gives them a sense of 'their old self' and helps them to not feel defined by their illness. However, this can mean that some people go back to work sooner than perhaps they ought to, or overdo it when they return.
Do be aware that while the positive impact of feeling a little bit like you used to is certainly a good thing, you do not want to risk getting ill again by pushing yourself too hard.
Confidence
Returning to work after illness can be a real boost to your confidence. This is often due to the fact that you are doing something that you're good at and gets financially rewarded. Being around professional people and colleagues that know you can also really help your confidence, which may have taken a battering during your illness.
However, for some people returning to work can have the opposite effect as it can feel like people are talking about you. Also, if your illness has affected your appearance it can be hard to feel confident when you are aware of how you look.
It is a good idea to prepare for this before you return to work by seeing how you can feel good about your appearance. If, for example, you have lost or gained a lot of weight, go to your local department store and get an appointment with a personal shopper. It is free and they don't push you to buy anything, but they know the store so well that they can pick out new items that suit you and your budget. If you explain your situation you are certain to receive good service.
The Challenge
Returning to work can be a real challenge as you are back to the professional environment where you are required to make decisions, attend meetings and meet targets. This takes your mind off your illness and redefines you away from your illness.
The psychological benefits of meeting the challenges of returning to work are great for feeling positive about yourself.
Earning Money
Aside from the practical benefit of earning money, it also is a real psychological boost, especially if you have been on long term sick pay or receiving benefits. Being rewarded for a job done well is important for your mental well being and enables you to feel the power of having some control over your life back.
Your mental well being is a key part of getting over an illness and returning to work, so it is important to appreciate that you will perhaps feel both exhausted and proud at going back to work. Allow yourself to take it a little bit easy when you first return – speak to your boss, supervisor or HR manager before you return to say that you are keen to get back to work but will need to be kind to yourself initially.
You might also like...