New Schemes for Mature Students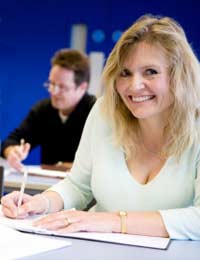 As with the majority of schemes, they don't come looking for you, you have to go and find them for yourself.
New schemes for mature students are no different. It's worth spending some time looking at the various possibilities before you sign up for anything. If you don't, you may end up having that conversation that always ends up happening in low cost airline queues, comparing who paid what for the same ticket and invariably finding out everyone got a better deal than you.
New schemes for mature students fall into various categories – schemes for financial support, schemes for career support, childcare help, fast track employment schemes, help with housing costs…the list is endless.
The best place depends on your current circumstances.
About to Become a Student?
If you are about to start a university course as a mature student, start by visiting the admissions office. They can certainly point you in the right direction, even if they do not have the information to hand. The vast majority of universities have access to funds for students, including hardship funds, childcare assistance and help with housing costs.
Want to be a Mature Student?
If you are hoping to become a mature student but do not know how to go about seeing if you are entitled to any help, what courses are available or what funding is available, start by going to your local university. Even if you are not planning to attend this university, they can advise you. You can also ask the head of sixth form at your local high school as they tend to have great knowledge of administration issues.
Currently a Student?
If you have already started as a university student and are keen to know what opportunities are available when you graduate, your careers advisor will be able to help. There are so many courses that are geared towards mature students now that potential employers have got wise to this and approach them directly. Such courses include psychology, women's studies and creative writing.
Already Graduated?
If you have already graduated and are unsure what to do next, you could do worse than make sure your CV is up to date and start applying directly to companies. There is often advice available for mature students that ensure their CVs are not just poor imitations of a younger graduate, but rather highlight their life experiences and show that they are valuable potential employees that bring positive advantages to the workplace.
Some schemes for mature students offer valuable funding and support once you have started work. These are particularly prevalent in the public sector, with nurses, trainee teachers and teaching assistants often entitled to extra help with childcare, deferred payment of student loans and other vouchers.
It is also worth baring in mind that living in London can also bring additional benefits, with London weighting, season ticket loans and access to affordable housing schemes. Make sure that you ask about every possible benefit and scheme when you are at each stage, as you can be sure that someone else will get it if you don't ask first.
You might also like...