How to Explain Your Sabbatical When Looking for a Job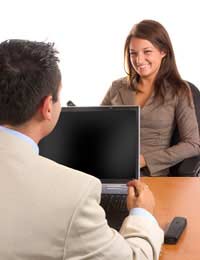 When it comes to explaining your sabbatical when you are looking for a job, you can be your own worst enemy or your own PR guru.
You need to spend some time understanding what you learnt on sabbatical and why you chose to take one. This will help you explain your time away from the workplace in the best possible light, allowing potential employers to see your sense of adventure and responsibility in one great package.
Adventure
If you feel like your sabbatical was one long boozy adventure, think about the different types of people and personalities you met. How did you deal with them? What types of negotiating did you have to do? It doesn't matter if these were only 'social' negotiations, you will still have gained valuable experience. What counts is how you describe it and how you are able to transpose your experiences into a workplace setting.
Adventurous sabbaticals tend to appeal to people with gregarious personalities and strong opinions. Use this to your advantage when looking for work. You can explain that you had to maintain a sense of calm when your fellow sabbaticals got frustrated or out of hand, and that you were able to manage difficult situations using fair play and a sense of humour.
An adventure filled sabbatical can also be used to highlight your fearlessness. This is especially appealing in fast paced, target driven environments. You can explain how you are keen to throw yourself into an opportunity, although you act with consideration.
Skills
If you took a skills based sabbatical, such as learning to scuba dive or snowboard, you will need to explain your time in a way that shows you are able to learn a cross section of new skills in an effective manner. Be careful not to let your sabbatical sound like an extended holiday - tell your potential employers that you wanted to improve your skills, take your diving/skiing/whatever ability to a new level to challenge yourself. If you describe your time in a focused manner it will help highlight your ability to push yourself.
Whatever your choice of sabbatical, you will need to be able to explain to a potential employer what skills you learnt. This is a good way to start talking about your sabbatical as it will help to break down any preconceived ideas your interviewer may have as to their relevance. Even interviewers who appreciate the merits of a sabbatical are keen to know how you benefited from the time away from the workplace.
Experience
Above all, sabbaticals are filled with new experiences. Whether they are connected to be people you meet, the adventures you have or the skills you learn, your sabbatical will have given you new ideas, perspectives and opinions about all manner of subjects. You can use this broad view to help your career potential by telling potential employers that you are able to cope with a variety of expected and unforeseen events thanks to your time away from the corporate world.
You do not want to sound like a know-all, or at all judgemental about people who do not chose to take a sabbatical, but you can be clear about how you have grown from the experience and how you are able to bring those benefits to your new employer.
You might also like...