Taking a Sabbatical Instead of Redundancy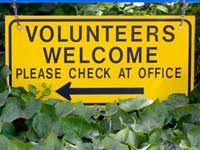 At a time when there are all too many redundancies flying around, the stress of making sure that you are one of the people that holds on to their job can be terribly stressful. If you know that your employer is planning to make people redundant, or even if you think they might, and you were planning to take a sabbatical, there may be a way of making the situation work for both you and your employer.
Start With Your Boss
The best place to start is with your direct manager. You will need to speak with HR further down the line and the official recommendation may be that you speak to HR first, but the truth is unless you get your direct boss on side initially, it can be very hard to make happen.
Of course, before you start speaking to anyone in the company you need to know what you are asking for and how you're going to find it. Presumably if you're thinking of taking a sabbatical you have some idea of what you want to do, whether that's working overseas, doing some voluntary work or completing a personal project. Find out as much as you can about your sabbatical activity before you put the idea forward to your employers as not only will it show how serious you are about it, but it will also mean that you can move quickly when your request is accepted.
So, once you have the provisional sabbatical plans in place, you need to speak to your direct boss. Ask to have an informal meeting with them and take along your information, although keep it out of sight until the initial conversation is in full flow – or maybe not at all depending on how well it goes.
Show Commitment
You need to show that you are committed to the company even though you want to take a break from it, so how you word your request is crucial. Say that you are aware that the recession has had an impact on the business and that you believe redundancies are likely as this will show that you are conscious of the status of the company. You then need to explain that you are keen to take this opportunity to follow a long-held ambition and that the timing may be beneficial for both parties.
Once you have introduced your direct boss to the idea of taking a sabbatical, it is worth highlighting how this will support your career aims too, and how that in turn will benefit the company. So if, say, you are planning to do some voluntary work in China for a year, your additional language skills would certainly be of value to the company.
Rather than push the idea too heavily, allow your boss to think that it is totally their decision whether you take a sabbatical or not. This may grate terribly, but in the long run it will mean that they are likely to be more supportive as they will feel like they had some involvement in your sabbatical. Be prepared to 'present your case' again to HR and/or more senior bosses, and be ready to highlight how you will keep in touch with industry developments while you are on sabbatical. It is also worth suggesting that you will help to recruit and train a temporary member of staff to fill your position if necessary.
You might also like...