How Your Priorities May Change After a Sabbatical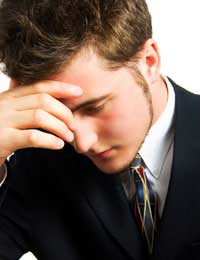 People who choose to take a sabbatical are often looking for a change in their lives. They may truly believe that they will want to return back to the same job and carry on their lives as they left off, but it is very common for priorities to change after taking a sabbatical.
It is perfectly understandable that this should happen as your eyes are open to new experiences, situations and possibilities. As you are likely to have been a person looking for a change anyway, or you would have not embarked on a sabbatical in the first place, you need to be true to yourself and your feelings when you return.
It is common for people to complete a sabbatical and then return to their employer, or a similar job. However, often after a relatively short time the returning sabbatical feels as though they are not being true to themselves by continuing their lives in the same way as they did before undertaking this life changing experience. It is at this point that you need to look inside yourself and try to understand what your hopes, dreams and goals for your life are - don't just get more miserable with each passing day.
By completing your sabbatical and dealing with all the problems, situations and complications it will have entailed, you have proven to yourself that you are a strong, capable person. Use this strength to find the best situation for your character and skills.
Money
Your view of money and its importance in your life is a common priority change for people returning from a sabbatical. While you may have previously lived from pay day to pay day, with plenty of trips to M&S Food Hall or Topshop helping you to get through it, you may feel as though you do not wish to be governed by your salary. Perhaps before you worked solidly through the week to be able to go out and party all weekend, or that the cost of your mortgage dictated your potential for holidays and fun.
By spending time away from colleagues and friends who may have, inadvertently, perpetuated these views, you will be able to understand what truly matters to you. You may feel like you do not want to spend the same money you used to on, say, clothes or going out.
Career
Your view of the workplace, your career aims and the time you spend at work is likely to change after completing your sabbatical. The idea of working to pay a mortgage when you don't like the job can seem crazy after spending time with people who do not live in this way. The approach to saving for a pension can also change, as people feel as though they do not want to be miserable for the next thirty years just so they can stay in a final salary pension scheme.
Changing priorities regarding your career are particularly common for people who, prior to taking their sabbatical, worked in highly commercial, less than compassionate careers.
People
You are likely to meet a great cross section of people when on sabbatical, both your fellow sabbaticals and the people who live where you visit. Your eyes will be opened to so many new traditions, values and lifestyles that you may find you feel less in touch with some of your friends from home. Good friends are able to be fluid, to allow each other to grow, but less good friends can jar when you return home and it is clear that their views are incompatible with your own. That is not to say that you cannot remain friends, but you will need to accept that there may be some subjects that are off limits for your friendship to continue.
You might also like...