Your Family's Reactions to You Going Back to Work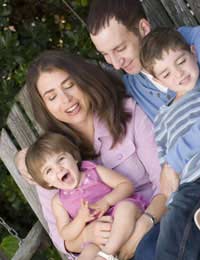 Although the extra money will come in handy for you all, your family's reaction to you returning to work can take many forms. In order to make the transition from 'stay at home' mum to 'working' mum as smooth as possible, you ought to be prepared for the various reactions from your family members.
The most important thing to remember is that is you are ready to go back to work and you, with the help of your husband or partner, can arrange necessary child care then you are entitled to. Every woman and every family situation is different, but you must do what feels right for you.
Resentment
It is common for husbands or children to feel resentful over their wife or mothers return to work. For the husband, this can be because they now have to take on some tasks (taking children to childminders or cooking dinner) that their wife did when they were at home. Some men also like the 'traditional' aspect of them earning the money and their wife looking after the children at home.
For children, they can feel as though they have less quality time with their mother, especially young teenage children who enjoyed their time together after school. A good way to deal with this is to maintain a regular routine of having a family dinner together at the table. This not only gives you a chance to ask your partner and children about their day, but also builds confidence and social skills.
Proud
If your husband or partner is proud of you for going back to work, this can also create some problems. Although it sounds desirable, some women feel annoyed that they were not proud of them for bringing up the children, or patronised. You need to discuss this as soon as possible because in all likelihood your family was just as proud as when you were at home.
Disapproval
If you have decided that you want to return to work but your family is less keen, you will need to deal with the issue carefully. Do not allow your family to change your mind, unless you are not certain yourself. This is the type of issue that can be difficult at first, whilst people are settling into new routines, but tend to be sorted out in time. If you just do not go back to work to 'keep the piece' you will just feel resentful and the same issue will come up in another guise.
If the family member that is disapproving of you returning to work is your mother or mother in law, you and your partner will need to present a united front that supports your choice. Unless you rely on them for your childcare (in which case, it is better to find another source of childcare), there is no reason why they should pass judgement on your behaviour. You do not need to justify your choices.
If it is your own mother, you could take her for a coffee and a chat to explain how her comments are making you feel. You could also do this for your mother in law, although it may be more appropriate for your partner to do so, depending on your relationship with her.
You might also like...