Maintaining a Work- Life Balance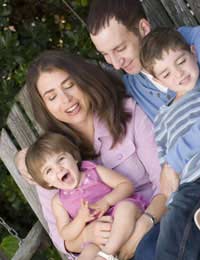 Maintaining a good work life balance is one of those phrases that none of us would have even heard of ten years ago.
That does not mean, however, that they we should dismiss the idea of a work life balance as some kind of new age, hippy trend, as it can make all the difference to our quality of life and overall happiness.
What Is A Work Life Balance?
So, what does it mean to maintain a work life balance? The term started being used in general parlance in the late 1990s and came to represent the 'having it all' generation understanding that people could not be happy and healthy without taking care of the various areas of their lives.
It became appreciated that one could not only focus on work without letting your home life, health and friendships suffer. A food work life balance means that you allow time and effort for your work and home life and do not feel guilty for making time for yourself.
The best way to start to maintain a good work life balance is to commit to the benefits it will bring. Too many people get hung up on being present in the workplace – making sure they are seen to be at their desks first in the morning, work through lunch and be the last to leave the office in the evening. This may have been a positive way to behave in the workplace a few years ago, but now even hard employers are seeing the benefits of happier, healthier staff.
Tips for Getting a Better Work Life Balance
Take a Decent Lunch Break Every Day.
Too many people get into the habit of just stuffing down a mayo-laden sandwich at their desks, but this is terrible for your health. Although your company may frown on people taking a full hour out of the office, make sure you take at least ten minutes away from your desk. If you can, take something home made for lunch – not only will it be healthier you will also save money! Even leftovers from last nights dinner is fine, and can be quickly put into a Tupperware in the morning.
Commit to Regular Exercise.You don't need to be a super fit gym bunny to feel the benefits of regular exercise – a simple half hour a day walk can make all the difference to your fitness and your appearance. Studies show that only thirty minutes of brisk walking a day can keep your heart healthy and maintain your weight – it's also great for your skin. You can easily fit this into your normal day – get off the bus one stop earlier, park in the furthest away space in the car park, go around the shops at lunchtime or walk home rather than taking the tube.
Make Time for Friends All work and no play makes Jack a dull boy. You cannot just work and expect to have a solid support network of friends when you need them. Make time for your friends, have a weekly chat on the phone even if you don't see them every week.
Make Time for Family.
Remember to send cards and make phone calls when it matters. Good time management is not just appropriate at work – it applies to your home life too. There is no point working every hour possible if your husband/wife/children feel like they never see you and would rather just hang out together on Sundays instead of working for a fancy holiday every year that you are too exhausted to enjoy.
Make Time for Yourself. It is too easy to put yourself at the bottom of the pile when it comes to time management. Maintaining a good work life balance is all about making sure you are happy and healthy. So don't fell guilty when you say no to that extra overtime just so you can get a massage or watch your favourite TV show with a glass of wine. It will make you perform better at work and you wont burn yourself out.
You might also like...