How Your Work Priorities May Change After Illness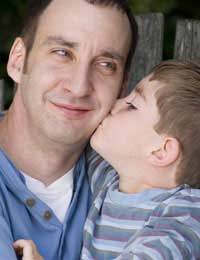 When major events happen in our lives, such as getting married, the death of a parent or a long term illness, it is no surprise that our priorities can change.
You realise that some situations are not necessarily to your best advantage, or that you have got into the habit of complaining about problems rather than changing them.
After you have dealt with a long term illness, give yourself some time to think about how your priorities have changed. Don't just leap into make huge changes in your lifestyle until you have talked them through with the important people in your life. The best way to allow some positive experience to come from your illness is to understand what aspects of your life you want to change and what you are happy with.
Acting in haste can mean that you make radical changes that are unnecessary, which can be rather stressful. Similarly, going back to your same old life before your illness can be impossible as you will have fundamentally changed. Depending on your illness, you may have had access to some counselling, which can be invaluable in talking through your new hopes and aspirations. If you have not had access to such as service through your doctor, you may be able to request it from your GP or pay for a professional careers or life coach session.
The key areas where people find their priorities have changes after an illness are work/life balance, money and happiness.
Work/Life Balance
While this is a relatively new phrase, our work/life balance has been important for many years, we just didn't have a label for it. This has become more evident as mothers return to work after having children and people are putting their lifestyle ahead of their job. Of course, these two go hand in hand, but where the yuppie generation thought that all work was good, not we realise that a healthy balance between our domestic and professional lives are what makes us well-rounded people.
After an illness, many people feel that their work/life balance is out of kilter. They want to redress the balance by perhaps working flexitime or fewer hours, or learning how to say no to that extra project or overtime.
Money
We all need money to pay the mortgage and bills, but how much money you need can change after you have experienced a difficult situation such as being ill. You may now think it is ludicrous to work 60 hour weeks to be able to afford an all-inclusive holiday because your work makes you stresses. Perhaps you wouldn't need such an expensive holiday if you worked less hours? Or maybe your employer or peers expect you to wear very expensive tailored suits and designer accessories because of the industry you are in, whereas you could use your skills in a more relaxed environment?
Many people see that they have got into a cycle of needing to work a lot of hours to earn a lot of money to spend a lot of money. Think about your work/life balance and the cycle you are in to realise that you could make radical changes for the benefit of you and your family.
Happiness
This is the big one. Illness can make you realise that you are in your life now. It is not something that you can go back to, or that you will be allowed longer because of good behaviour. You are living your life now, your children are growing up now and your relationships are as good as you make them.
You might also like...