Return to Work Part Time After Illness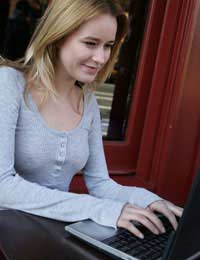 Returning to work after a lengthy period of illness can be daunting and emotional. Many people feel as though their priorities have changed following their experience and the petty squabbles of office politics or the idea of continuing with a job that doesn't light your fire can seen unnecessary.
Unless you have decided to completely change your career direction or start your own business after a period of illness, it is most likely, however, that you will need to return to your job at some point, even if this does not end up being a long-term situation.
This means that you will need to work out a way to handle the inevitable stresses of strains of returning to work – both mental and physical – so read the following suggestions to help lessen the difficulty.
While you're Away From Work
The best way to be prepared to return to work is to try to stay in touch with colleagues and industry news while you are away from work. This may be the very last thing on your mind, but as and when you start to feel a little better and the possibility of returning to work part time of full time is somewhere on the horizon, take time to look into what's going on in your industry. That might be reading up on changes on industry legislation, networking online or simply sending the odd email to your colleagues.
Keeping in Touch with your Employer
You can't just roll up to work as soon as you feel better. You will need to stay in touch with your boss to keep them informed of the progress of your recovery. Perhaps you can even offer some support to the person that's dealing with your workload, if appropriate.
When you start to feel as though you may be able to handle returning to work, the suggestion of returning part time can work well for both the employer and the employee. For the company, they will often have a member of staff in their job quicker than if they waited for a 'full time recovery' and, for the employee, they can feel purposeful, with something to take their mind off their illness.
How to Suggest Part Time Work
It is a good idea to suggest returning to work part time as soon as you feel it may be a possibility for you. Your employer will be able to make arrangements in good time, such as giving notice to temporary workers that are filling your role.
If you have stayed in contact with your employer and have maintained relevant industry knowledge, your part time return to work will be seen as a positive step, rather than the negative of the fact that you're not able to return full time.
If appropriate, email your boss asking for a meeting to discuss the possibility of a part time return to work, or call in to the office to arrange a meeting. Prepare some information about what days and times you would like to return for, what tasks you feel able to do or not do and what, if any, special consideration you will require. It's best to make this clear as your employer will be aware of what you can and can't do upfront.
You might also like...