Taking a Refresher Course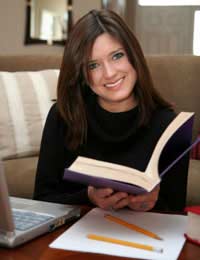 The wide variety of refresher courses available can too easily be an overlooked resource for people returning to work after a sabbatical, having a family, redundancy or illness.
It is worth looking into the courses available in your area because they can give you both a boost of skill and confidence. At a time when you may be feeling confused or concerned about returning to the workplace, taking a refresher course can be a great way to reintroduce yourself to your field of experience before you jump head first into employment.
Finding a Suitable Course
You will need to decide the key reason for wanting to take a refresher course.
Do you feel as though you have been away from your industry for too long? If you work in a fast paced, changing environment such as IT or web design, an up to date course can help you get to grips with any new techniques and terminology. Make sure you chose a modern course though, as some local library IT courses, for example, may be less up to speed than you are.
Do you want to update your CV? If you have been away from the workplace for a while attending a relevant refresher course can help your CV, too, as it shows that even though you have not been in paid work you have kept your skills fresh.
Once you have spent some time understanding the reason for wanting to attend a course, you can find one that suits your needs. Your local library can be a good source of information and may hold some classes, too. Your regional Business Link will also offer suggestions – either call into your local office or look at their website. Many Adult Education centres offer refresher courses too, although they can tend to be more vocational or recreational subjects. Creative courses can be found at universities and colleges.
Paying For a Refresher Course
Depending on your financial circumstances, you may be entitled to assistance in paying for a refresher course. You can speak to Learn Direct to see if you are and they also have a large list of available courses in your area.
If you are employed but have been away from work through illness or maternity leave, you can speak to your HR manager or line manager to see if you can attend a refresher course through your employer. Many large corporations have such as provision and your keenness will work in your favour.
Taking a New Direction
If you are not sure what subject you want to study, or feel ready for a change of direction, taking a refresher course can help you open your eyes to the endless possibilities available. You are likely to have experienced some type of life changing event – having a baby or being made redundant, for example – so you may not be ready or willing to jump back into the same corporate pond you were in before.
Allow yourself some time to dream. Get some careers advice from a company that encourages fresh thinking (don't go to a recruitment consultancy for advice as they will see you in terms of their commission, rather than your own happiness.) Think about how you felt when you were growing up, what did you want to be? Now is the time to follow those feelings – you can start your own business or go freelance. There is plenty of advice available for start up companies – the Princes Trust is a great place to start if you are under thirty years old, or Business Link if you are above thirty.
You might also like...