Before You Return to Work After Having a Baby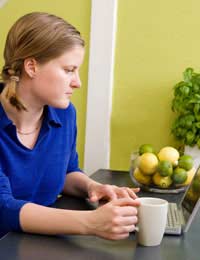 Although you are bound to be very busy during your maternity leave, it is important to allow yourself some time to prepare for your return to work. You will have given notice to your employers of the date you plan to return and, assuming you stick to the agreed date, you be expected to return as arranged.
In the couple of weeks before your return to work date, give yourself some time to address any concerns you may have about being a working mother. This is a huge change in your life, so in order to make the transition as smooth as possible, you will need to research and resolve any potential issues.
You may feel very different to the common concerns of new mothers returning to work and it is imperative that you talk through your feels with your health visitor, or someone you trust.
Here are a list of common concerns and suggests for how to minimise their impact.
Childcare
A major issue for newly working mothers is the provision of responsible, affordable childcare. If you are lucky enough to have a friend or family member that is able to look after your baby on a regular basis, be sure to value their time. If you need to locate a childminder or day nursery, check first at your local children's information service, then ask other working mums or women at your mother and baby group for recommendations. Give your baby or child some practise runs in their new childcare environment before you go back to work. Most nurseries and childminders will have a system set up for introducing new starters, but you'll need to be able to slot some time in make sure you get the most out of this and your little one is not too upset by the new surroundings.
Get Prepared
Understand your own particular flash points of stress and prepare yourself. If, for example, you are keen for your baby to only eat organic food you have made, batch cook and freeze in portions way ahead of your first day back to work. If you are concerned about arriving to work on time, do a trial run between home, the childminder and your workplace.
Talk to Your Employer
If you are sticking to the agreed return date, you do not officially have to contact your employer before you go back to work, but many women feel more relaxed about it if they have at least stayed in touch through the odd email or phone call during their maternity leave. You could perhaps arrange to have a coffee one afternoon in the week before you return, or have a half day on your first day, if possible.
Treat Yourself
If finances allow, treat yourself to a new haircut or suit (or both!) before you go back to work. If you are conscious of your baby weight, invest in some good quality light support underwear to give you a boost of confidence in your first few weeks. If you are unable to stretch to that, many local beauty colleges do low price haircuts and beauty treatments and you are sure of a good service as all their work is supervised by their teachers.
Finally, as the day arrives and you have prepared the baby's food, have a great new haircut and are going to arrive on time, make sure you have a towel or cloth over your shoulder as you say goodbye to your baby – both for dabbing possible tears and to ensure you do not arrive on your first day with baby sick on your clothes!
You might also like...
@Minka. You can change your return to work day but you must give your employer at least 8 weeks' notice.
AReturnToWork
- 1-Dec-14 @ 2:09 PM
Hi, During the pregnancy I decided to have only 29 weeks of Maternity Leave (I put it in writing). Because now (18 weeks into ML) my employer did not agree for me to come back part-time (he requested full-time, as previously), I would like to extend my ML till up to 39 weeks. Does he have to agree? I fear that this might be rejected too, especially that I put the previous request in writing. Please advise.
Minka
- 28-Nov-14 @ 6:36 PM