Changes in the Workplace After Maternity Leave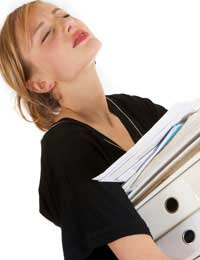 Even if you have only been away from your work place for statutory maternity leave, there may be some changes since you left. If you have taken extended maternity leave, this is even more likely.
The current government maternity regulations state that as long as you return to work within 26 weeks, you are entitled to have the same job under the same conditions. However, there can still be all manner of operational changes within that time that can have a knock on effect to your role.
If you stay in touch with your colleagues or employer during your maternity leave, or have attended any 'keeping in touch' work or training days, you may be up to speed with the changes. You will still need to understand how the changes affect your own role, even though the job and conditions must remain the same.
If you have not maintained contact during your maternity leave, you need to be prepared that there may have been some changes. Remember that even though your life has changed considerably over the time you have been away from work, for your colleagues it has been business as usual. In the workplace, this often means changes in personnel, office gossip and new projects.
New Boss
If there is a change in management while you are on maternity leave and you plan to return to work, it is worth trying to contact your new boss before you return. You could suggest an informal meeting at a coffee shop, perhaps, just to say hello and introduce yourself. Whatever changes there are in the management of the company, you are entitled to return to the same job under the same conditions, although that does not mean that your new boss will be as nice/awful as your old one!
New Colleagues
There is bound to be at least one new member of staff when you return to work. This could possibly be the person who covered your maternity leave if they are offered a permanent role in the company, although you are entitled to have your old job back, with the same conditions. You may have met new colleagues on your 'keeping in touch' days, but if not, be prepared to meet some new faces on your first day back. This can be tricky if you are feeling a little emotional already, as it can seem as though they have taken your place. Do not feel defensive, just keep relaxed and friendly and ask how they are finding the job/company.
Project Developments
Depending on the industry and pace of your organisation, there may have been old projects completed and new projects started since you left to take maternity leave. On your first week back at work you could request an update so you are aware of any changes that have occurred. This will help you feel involved in the changes since you left and will illustrate to your boss and colleagues that you are ready to resume your previous role with professionalism.
You might also like...