How Much Does Maternity Leave Cost Your Employer?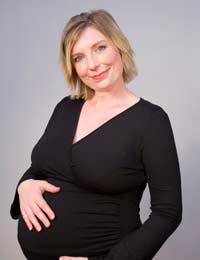 In recent times, maternity leave has often attracted negative headlines and has potentially affected the attitude of some businesses towards employing women. This has been further compounded by proposed changes in the European Union, with some organisations estimating that the proposed increase from 14 to 20 weeks paid maternity leave could cost UK businesses 2.5 billion pounds every year.
Fears about having to give maternity leave could have a subconscious effect on employers when looking at job applications from females; it is estimated in Britain, women are 23% less likely to be employed than male candidates for the same role, even though sexual discrimination is illegal.
Your Leave
What you may not be aware of is that statutory maternity leave is actually paid by the government and not your employer. This is usually for a period of around two weeks after a child has been born. If your employer's total National Insurance payments are £45,000 a year or less, they will actually be able to recover 104.5 per cent of the SMP they need to pay.
Once this two week period is over, you are then entitled to six weeks of maternity leave that is paid for by your employer. You have the right to 90 per cent of your annual salary during this time. After this period you are entitled to 33 weeks of statutory pay (in 2013 this was calculated at £135.45 per week). You can then have the option of unpaid leave for a further 26 weeks.
In recent years there has also been the addition of paternity leave. This can apply to male partners, husbands, and partners of the same sex who want to help look after children. They can request two weeks' paid leave, increasing to four weeks unpaid. It is possible to get 13 weeks annual leave if you have been employed for more than a year.
Hidden Costs
Employers may be concerned about how much the leave costs. However the cost of temporarily replacing someone in the business can be equally expensive. Advertising for a replacement can cost up to £1000. An employer also has to consider the time lost while interviewing people for a position.There is also the issue of training a temp. This can vary according to how specialised the role is. In some cases this can take months in which the temporary recruit will be paid during this time.
What further complicates matters for employers is what women want to do when they return from work. You may not necessarily want to return to full time work after you have completed your maternity leave. This could then mean splitting shifts, further adding to the costs as both employees will be entitled to the same holidays, opportunities for promotion and so forth.
There are various negative new stories where women have had high paid executive jobs, taken a year off, demanded a promotion and then took another year off to have another child. News stories like this often make it more difficult for people to convince employers that women are value for money when it comes to employment.
Positive Benefits
However not all companies treat maternity leave with suspicion, and rightly appreciate the value a varied workforce brings. Some prepare for this by making sure that employees are trained sufficiently to cover women in senior positions should they become pregnant. An employer should not put pressure on you to say what your plans are after you return from work.
If you have any concerns it is worth looking at government rules to see what you are entitled to. Businesses should be able to accommodate your needs and equally you should be able to show that it is possible to look after a family and be able to work effectively in business as well.
As with any interview it is worth turning a so called negative into a positive. Mothers work very hard - they need to multi task, budget effectively and many are keen to get back to the workplace and pick up their career after having a baby. In short, it is worth showing your employer you will be prepared to look after their business as much as your family.
You might also like...