Your First Day Back at Work After a Sabbatical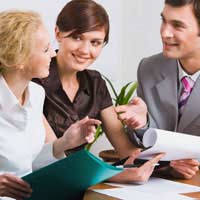 When you return to work after a sabbatical it can feel as though you are stepping back into your old life. Depending on how successful your sabbatical was, this may or may not be a good thing.
If you took a sabbatical to fulfil a dream such as travelling to a certain country or learning a particular skill and that has now happened, you could feel ready to go back to work and some security.
If your sabbatical centred on voluntary work or work in the community, you could feel as though your priorities have changed and you don't feel true to your new self by returning to work.
The best way to make your transition back into the workplace as smooth as possible is to be prepared and organised, both in terms of what you will do and how you may feel.
Be Organised
Don't wait until the morning you go back to work to think about it. Allow yourself a few days to get used to the idea and make any necessary preparations. These may include having your suit dry cleaned, contacting your employer or renewing your travel pass. Think through what you need on your first few days back to work and have them to hand.
The night before you return to work, have a good night sleep, knowing your clothes and items are ready for the next day. In the morning, have a good breakfast and allow yourself time to have a shower and get ready.
Be On Time
Leave plenty of time to get to work – you may have forgotten the hassles of the journey or there could be road works you were not aware of. Arriving late on your first day back will not be a good start.
This is also connected to leaving on time too – do not arrange work drinks too early, or take a long lunch. Work effectively and try to catch up wit whatever you have missed. This is worth remembering for at least the first week of your return to work or you may quickly be considered a 'sabbatical bore'.
Be Aware
If you have been away for a while, you could ask for a catch up with your boss or line manager. Show interest in the projects they have been working on, new members of staff or new clients.
Do not make the mistake of talking about your adventures all day. Even if people are asking you all day, check yourself and stop after a few minutes.
Try to introduce yourself to any new members of staff and take care to ask colleagues what you have missed. Take notes if required and make sure you are up to speed with company developments.
Be Interesting
People will want to know what you got up to on your sabbatical, so give yourself a little time to be clear about what you learnt and what you achieved. Have a few photos to show people and remember the funniest, most exhilarating or most exciting details about your trip. Shall what you did, but do not bore people with endless tales of coach trips and sightseeing.
You might also like...