What to Say & Not To Say About Your Sabbatical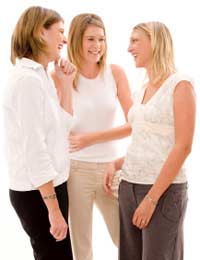 You may have already considered the fact that you do not want to be a sabbatical bore when you return to work. It can be too tempting to start every sentence with "When I was on sabbatical…" so you're right to check yourself and curb your enthusiasm for your sabbatical stories.
What is less obvious, though, is the understanding of what anecdotes you should or shouldn't say. Don't forget that, usually, the purpose of a sabbatical is to improve yourself in some way, whether it is through voluntary work, gaining an additional skill or utilising your professional experience in a different situation. In many cases, people take their sabbatical with the agreement of their employer and return to work for the same company. This means that you need to consider the role of your company, your boss and your colleagues when you return to work. What you tell them about your sabbatical will have a huge bearing on their impression of your time away from the workplace and may affect the likelihood of other colleagues gaining their own sabbatical.
What to Say
I've got some great new ideas!
If your sabbatical was in anyway connected to your company or employment, then you need to think about what skills you learnt that can be useful in your job. You may have gained a particular skill, or seen a new approach to team working that can be effective in your workplace.
I really appreciate what I've got
Taking a sabbatical often takes you to a new part of the world where the people you meet live in a very different way. By appreciating what you have, at home, at work and with your friends and family, you will not offend or irritate anyone when you talk about your experiences. This means that you will not alienate people or make them feel as though their life in exciting while yours is full of endless adventure.
I missed you
You'll need to tailor this comment depending on whether you're talking to friends, family or colleagues, but make sure you tell people that you missed them. They will be receptive to learning about your sabbatical and will feel part of your experience.
I'm ready to get back to work
This is especially important if your employer was in any way involved in your sabbatical. You need to mean it, too and show it in your actions. Be keen to keep up to date with the changes in your workplaces and get stuck in with any projects you can.
What Not to Say
Why don't you take a sabbatical?
Unless a friend or colleague has particularly asked you to help them to arrange a sabbatical, do not assume that every body wants to take one, even if they say they do. Most sabbaticals are unpaid and while people may wish they could take the time away from their paid work, not many can actually afford to.
I haven't missed this place at all!
Whether you're talking about your workplace, shared flat or family home, don't say this as you will probably upset and certainly annoy anyone who hears you. Even if you think it, don't say it!
I need a holiday to get over it!
This is such as cliché. It will also be seen that taking a sabbatical was your choice, so to complain in any way will be seen as ungrateful or unappreciative of the opportunity.
You might also like...