Loss of Confidence When Returning to Work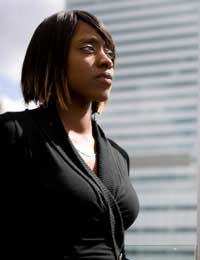 Whether you have been away from work for the 39 weeks of statutory maternity leave or you have waited until your children start university, you can be hit by a loss of confidence when you return to work.
Whatever your profession or job, feelings unconfident can have a huge impact on your self esteem. It is important to understand why you are experiencing a loss of confidence and work on what can help you regain it.
Many women feel as though they have lost their identity when they become a mother - even the most natural new mothers can miss their previous 'career labels' of teacher, lawyer or manager.
Returning to work is another emotional change in your life so you should not expect it to necessarily be an easy transition - even if you are going back to the same job you had before you had your family, you probably feel as though your life, goals and character have changed. Allow yourself time to understand how you feel, rather than just jump back into the life you had before your family.
Treat Yourself
If you have a job already lined up or are attending interviews, spoil yourself a little before you start. If needed, arrange some childcare and then book an appointment at your local hairdressers. Have an easy to manage style and you will be able to look smart with minimal effort each morning. If time and funds allow, have a de-stressing massage and any other treatments that appeal to you.
Get Some Advice
A loss of confidence can affect you on many levels, so it is worth talking to someone you trust about how you are feeling. A good haircut and a few coffee mornings with a close friend may help you feel ready to face the world of work. If that is not enough to give you the boost you need, make an appointment with your GP. While you may not leap to take any medication, they may be able to refer you to a counsellor for a short time, or just give you a non-judgemental listening ear.
Believe in Yourself
When you have been away from the workplace for a while, it can be easy to think that you have lost your previously marketable skills. Just because you have been bringing up your family, it does not mean that you have not been using your brain. Recognise your skills and experience, including the budgeting and diary management of running a home.
Ask for Support
In order to regain your lost confidence, you need to be reminded of your capabilities. Talk to your partner, family and friends about how you are feeling and ask for their support. You may be coming across as completely in control of the situation by hiding how you really feel - there is nothing wrong with asking for help.
Ask for a Review
When you return to work, you can ask your manager or boss to give you a review in a set period of time, perhaps one, two or three months. One of the key reasons for women feeling a lack of confidence when they return to work is that perceive themselves to be less good at their job than they actually are. This perpetuates the negative feelings. If you agree to a formal or informal review, you will be able to gain feedback on your performance, rather than worrying.
You might also like...