Questionnaire: Does Your CV Show You in the Best Light?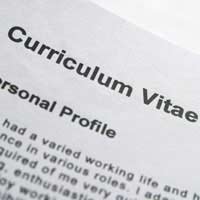 In the last couple of years, more people than ever are having to apply for jobs and this has led to the 'dark art' of the CV coming under scrutiny. If you've sent your CV out a hundred times and had a hundred rejections or, worse still, no replies, then perhaps it might be worth considering rejigging your CV to make sure it shows you and your experience in the best light.
Too many people think of their CV as the place to list their statistics, or a static document that cannot be changed, but neither is correct. A well-written CV is a passport to a better future – you owe it to yourself to maximise your potential by writing a CV that puts your best foot forward.
So what are the signs to watch out for that show that you're hiding your career light under a bushel? Read the following questions and you'll gain some great ideas for a fresh, new CV that's sure to put an end to your losing streak.
First Impressions
Is your CV appealing to look at? Check it both as a printed copy and as a word document to see how potential clients and recruitment agents will see it. Have you used an appealing typeface (nothing too fancy – just easy to read)? Is it well spread-out? Use bullet points to make space in the document and resist using long sentences – keep it snappy and to the point.
Profile
Do you have a profile at the top of the first page? If not, it's a great way to upgrade your CV as it helps potential employers and recruitment consultants see more about you and your skills quickly. If you do have a profile, read through it and see where you could improve – a profile works best if it's in the narrative voice rather than first or third person. Don't show off but do highlight your skills.
Career History
Is your career history clear? This will be the real meat of the sandwich, so you must make sure that you illustrate your experience and skills, highlighting what your roles and responsibilities are/were. Try not to repeat the same skill over and over in different jobs, but bring out different but complementary elements of the different jobs you have held.
Education
Have you listed all of your GCSEs (or O Levels!) even though you left school at least fifteen years ago? They have no relevance unless you are a recent graduate. All you need to do is say how many grade A-C GCSEs you have, perhaps noting if this includes English and Maths.
You do not need to go into great detail of your university course, although you can mention modules and dissertation if relevant to the job you're applying for.
Personal Information
This is an area where lots of people go wrong and it can really jeopardise your chances. Don't write anything to do with religion, politics or family situation. You don't need to and it may give potential employers a reason to not invite you for an interview – which is discriminatory, but happens, particularly with the employer citing a different reason.
You might also like...