Questionnaire: Are You Ready to Return to Work?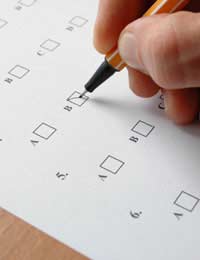 Returning to work is an exciting but often daunting time, depending on your reason for the break.
If you have had time off to start a family, perhaps you are feeling nervous about whether you've missed out on some professional experience while you've been having a baby, or if you've been on a sabbatical, perhaps your values have changed and you no longer want to go back to the same job.
Whatever your circumstances, it is important to be honest with yourself about why you want to go back to work and understand if you are ready to. That's not to say that you have a choice, as maybe you need to go back to work for non-negotiable reasons, but it's worth taking this questionnaire to see if you're ready to get back into your suit just yet.
Do You Need the Money?
Although we would all love to say that we think our jobs are creatively fulfilling and the best thing since sliced bread, for many of us the reason we work is to pay our bills and afford to do the things we really love. Let's be honest enough to accept that working is sometimes just about earning a living. Look at the following answers and pick which one suits your feelings and circumstances the best.
a. The money would be nice but luckily we don't need it to live comfortably enoughb. Once I've paid for the necessary childcare I won't be bringing in that much extrac. I need to return to work as soon as my maternity pay runs out or we'll be eating beans for every meald. My time off work has seen a large increase in my credit card bill and overdraft, so I really need to get some money on board
Are You Fit and Well?
It's all well and good to say that you want to return to work, but are you actually capable of it? If you have been off work because of illness or having a baby, you don't want to rush into anything that could jeopardise your health. Look at the following answers and see which best reflects your health and well being.
a. I'm rearing to get back to work and I'm in tip top conditionb. I'm pretty exhausted most of the time so I'm hoping the routine of going back to work will give me a bit of a shake upc. I've been steadily trying to build up an exercise habit and I feel as though my brain needs a bit of a challenged. I've barely left the sofa for the past six weeks, other than to open the door to the pizza delivery man
Have You Sorted Out Your Practical Considerations?
Before you return to work you will need to make sure that at least some of your practical considerations are organised, such as childcare and transport to and from work. You may be trying to run before you can walk (even though it might get you to work quicker) but, in order for your return to work to be successful and not just a whole bunch of stress, you need to be prepared.
a. I've sorted out a childminder and my car is booked in for a full service.b. I'm hoping my mum is going to look after my child but I haven't actually asked her yet.c. My employer says that I can return part time, so between my partner, parents and myself I'm sure we can struggle through somehow.d. I don't yet have any childcare, method of transportation or plans to achieve either of these things. But I do have my fingers crossed, which should help in some way.
If you chose mainly a, you are happy and ready to play the 'return to work' game. If you chose mainly b, you're nearly ready but need to be a little more organised.If you chose mainly c, you're a little way of being ready to return to work, although it's not far off.If you chose mainly d, perhaps you need to be kind to yourself a little longer – although your bank manager may say otherwise!
You might also like...