Is There a Market for Your Business?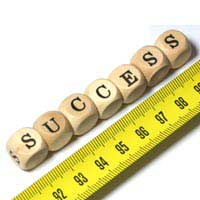 There is no point spending your time and hard-earned money on starting a new business unless you have really done your homework. With around two in five new businesses folding in the first year (particularly in the fields of coffee shops, clothing boutiques and computer game shops) it certainly pays to do your research to see if there is a market for your business.
With the prevalence of internet shopping, you don't necessarily need to have a local market for your business, particularly if you're planning to start an online business, but you do need to make sure that there are enough potential customers whatever you're selling.
Do Your Research
Rather than look for the information that supports your business plan, try to find something that shows it's a bad idea. That may sound counter-intuitive, but it's often easy to find good news when we're looking for it but what we actually need is some commercial advice. Look around at what is available in your local area within the sector you are thinking of starting a business in – check out the forums that cover that sector and see what type of comments people are making about your potential competitors.
If you're thinking of starting an online business, it is imperative that you know who else is offering the same and what you can do that is better, different or with added value. Be very critical as you research and go behind the corporate pages of the site and look at what feedback they have on forums.
Know Your Skills
You may wish that you are a brilliant baker or skilled hairdresser, but unless you actually are really good, you cannot start a business. It may sound harsh, but you must be realistic about the level of your skill in the particular field you are aiming at or you will simply waste your time and money. Of course, you take on extra training to improve your skills, but do so in advance of starting your own business as it will not help your reputation and you will not get the all-important repeat business.
Get Back Up
If you have a terrific idea for a business, you've done your research and know it's viable but the only thing stopping you is a lack of skill in a particular area, there's nothing wrong with taking on someone to support you. Be careful that you're not spending out more that you'll earn and be sure to find someone that you trust.
Keep an Open Mind
One of the most important aspects of running your own business is the ability to see new opportunities and drop failing ideas quickly and effectively. That's not to say that you have to be changing your mind all the time or stopping as soon as the going gets tough, but you don't want to be starting a cupcake shop just as everyone is going crazy for whoopie pies! It is this constant reassessment that will keep your business relevant and profitable – too many shops, both online and 'in real life' simply stick to a tried and tested formula without seeing if the market still wants it. Stay ahead of market trends by attending trade shows in your sector and being an active presence on industry websites.
You might also like...