Would Shift Work Suit Your Family?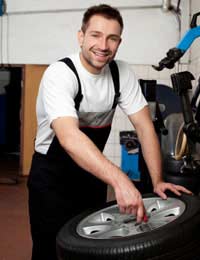 Just because shift work doesn't necessarily have the best reputation for creating family harmony doesn't mean that it might not be right for you.
Many people find that shift work can actually be a great way for both partners to earn a good wage while still being able to look after children themselves, but for shift work to succeed there needs to be a few questions asked in relation to your individual circumstances.
Children
If you have young children, shift work can be very helpful in making sure that one parent is always able to look after them, without having to pay for childcare or rely on family members. Even with older children, shift work can mean that there is always someone available to pick up children from school or be around to help with homework.
Of course, this is assuming there are two parents at home. For one parent families, shift work can be more of a necessity that a choice, especially in tricky economic times when there are fewer jobs available. But that's not to say that it can't work well for you and your children, especially if you can fit your shift work around their school day. Even if you have to leave a little earlier than they do, you can teach older children to get themselves to school, particularly if you have been able to leave out breakfast things and school uniforms.
Money
Shift work can be well paid, particularly if overtime or weekend/bank holiday work is undertaken. Be careful to check through your employment contract before you assume that you will get double pay for bank holidays though, as it may be that you are expected to work at these times.
Most shift work has a set hourly rate or salary for a particular number of hours per week or per month, and there are often seasonal demands where a considerable increase in hours worked is available. This may not fit in with your family commitments though, so do bear this in mind before accepting a shift position.
Sharing a Car
For many couples where both partners work standard office hours, the necessity to run two cars takes quite a chunk out of their monthly income. If one or both of you is able to do shift work, it is far more practical to share a car, which is considerably cheaper.
Family Issues
If you do decide that shift work suits your family, it is important to be aware that it is all too easy to fall into the trap of being 'ships that pass in the night'. Although it might be good for your bank balance, it's not always good for your relationship if you don't get to see each other. Some couples and families decide that shift work is fine as a short term solution to make sure the bills get paid, but do not see it as a long term option for a harmonious family. That said, it is common for people to get used to shift work and become quite comfortable with the strange hours, although some never get used to the early mornings or late nights. While the job market is still precarious and many people are pleased just to be employed, shift work is a very valid option, but it is not for all families, so be prepared to reassess when the economy picks up and more opportunities are likely to be available.
You might also like...