Employment Regulations When You Are Ill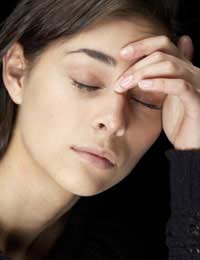 When you are ill the last thing you want to be worried about is your employment situation. Workers rights in the UK are quite well balanced for the good of the employer and employee, but in order to receive your statutory sick pay (SSP) there are some legal requirements that you must adhere to.
Your sick pay entitlements will not, as a rule, finance the same lifestyle as when you were working, as your employer is not required to pay you the same amount as your salary, although many companies have their own sickness pay schemes. Do check your employment contract to see what pay you are entitled to as it can vary greatly.
Statutory Sick Pay
Statutory sick pay will be paid by your employer in the same manner as your salary way paid - so if you were paid weekly in cash, or monthly by BACS, your SSP will be paid the same. You can only receive SSP for a maximum of 28 weeks, after which point your legal entitlement ends and you will either need to apply for incapacity or disability benefit.
SSP is not paid for specific illnesses or treatments, rather it is a workers right for when you are incapable of working and fulfil certain requirements. The standard rate for SSP from April 2018 is £92.05 per week, although if your employer has their own sickness pay scheme, your financial entitlement may be far greater. SSP is only the minimum payment.
Meeting Requirements
In order to qualify for SSP, you will need to match certain requirements, although there are also some legal points that your employer must adhere to.
You must work under a contract of service. This means that if you are on a freelance or casual contract with your employer, you may not qualify. There is no legal requirement for how long you have worked under a contract of service, though, so it can be that if you fall ill on your first day in a new permanent job, you are still entitled to claim for SSP, as long as you adhere to the other requirements.
If you are ill for more than four days in a row and earn, before tax and national insurance payments, more than an average of £111 per week, you are entitled to statutory sick pay. You will also need to have informed your employer in a timely fashion and be prepared to gain official evidence of your illness.
Informing Your Employer
You need to inform your employer of your illness no later than seven days after you were first off work, as they can refuse to pay you, but many employers require that you tell them on your first day and often before 10am. You do not legally need to inform you in person and nor can they demand that you do so, although a person phone call is preferable to getting your partner or flat mate to do it.
Your employer can request documentary evidence, although they are not legally allowed to demand it is on a particular form, even if they have their own system for reporting such matters. You can ask for an SC2 form from your GP or doctors surgery, or use your employer's self-certification form.
You might also like...