Feeling Tired at Work Because of Illness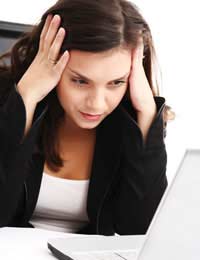 It is unlikely that you will be able to wait until you are feeling totally better to return to work after illness, for practical, emotional or financial reasons.
This means that you may have to manage some of your lingering symptoms while you are at work and, unless you have a very sympathetic employer and very few daily targets, you will have to factor this into your working day with as little disruption to your job and your colleagues as possible.
Speak to Your GP
Before you return to work after your illness, arrange an appointment to see your GP to assess what you are or are not capable of doing in your working day. Ask your GP to write a letter for your employer to illustrate their views. This will be a helpful 'official' piece of documentation if you find yourself in a frustrating situation for your boss or colleagues.
It is also worth asking for a meeting with your boss, line manager or HR manager before you return to work. You can iron out any concerns or practical requirements in advance of your actual start date. By showing a willingness to be flexible and effective when you return to work, your employer is more likely to do everything they can to accommodate your needs.
When your start date arrives and you are back in the routine of back at work, there are a number of practical suggestions to enable you to handle the physical effect of being tired due to your illness.
Take a Proper Lunch Break
You may feel as though you have to 'prove' your worth when you return to work, even if your employer is not putting pressure on you. This may be because you have been away from the workplace for a while and you have missed the cut and thrust of the office, or because you are keen to disassociate yourself from being an 'ill person'. Whatever your motivation, it is still important to be kind to yourself - remember that the more you push yourself the harder your body will need to fight to get totally better.
There is no reason to start work early, work through your lunch break and then be the last to leave. By all means make sure you are in good time and do everything that is required, but do make time for a proper lunch break. Have a healthy, balanced meal (not too many carbs or you'll feel tired for another reason, too) and try to take a walk in the fresh air, even if it's just for ten minutes.
Be Organised
One of the best ways to deal with feeling tired while you are at work is to make sure that you are using your time as effectively as possible. There is no point in wasting time when you are recovering from an illness - have a diary and a 'To Do' list and stick to it.
Be clear about what is expected of you - have project updates and strategy meetings for example - and work out a suitable timetable. Factor in the odd day off and minimal overtime, that way you can achieve success with your work load without jeopardising your recovery
You might also like...