Are You Entitled to Government Support?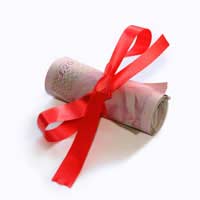 There is all manner of Government support available for people looking to return to work by becoming self-employed.
The only thing to bear in mind is that you will have to go out and look for it, as it is unlikely to come looking for you.
There are so many Government schemes, initiatives and support directives that there is bound to be one that suits you, your circumstances and your planned business idea.
Where to Start?
It is a good idea to find out what you are entitled to right at the start. You may find that there are schemes available to help you with setting up websites, printing stationery or offering start up business training, so it's better to know about this before you shell out yourself.
One word of warning, though. Sometimes gaining funding actually turns out to be more expensive than just paying for the website, stationery or whatever yourself, as you have to use approved suppliers. Even if you get a large percentage of the money back through the scheme, this can still be more that you would have paid if you had shopped around in the 'free market'.
Start by going to your local council office. There may be a dedicated business advisor there, or you may be able to arrange an appointment if there is a peripatetic advisor that serves your area. It is worth doing this as they will be able to point you in the right direction for advice, funding and support.
Government Schemes
There are a number of Government schemes to help people return to work. Depending on your circumstances, this may be due to illness, redundancy or all manner of other issues, so be prepared to explain your situation. Although you may not always be comfortable doing this, you are likely to benefit from the help on offer. Start by asking at your local job centre.
There are schemes such as the 'Access to Work' scheme, which is primarily for people with physical disabilities. They are able to offer funding for making your own business premises accessible for all.
Government Agencies
There are two primary government agencies to support newly self-employed people. The Enterprise Agency is in many towns and cities and offers help with writing a business plan, gaining funding and putting you in touch with local assistance.
Business Link is an organisation set up to promote business locally and nationally. You can have an advisor come to your home or business and give mentoring advice. They are able to talk to you about international trade initiatives, too, to promote export.
Government Funding
You may be able to apply for tax credits, depending on your circumstances. There are no many variables that it is hard to advise generally, but as a rule, all families with children, earning less than £50k are entitled to some tax credits, with the figure a little higher for those without children.
There is a number to call to ask what tax credits you are entitled to on the Government website for the department for work and pensions. This is also a good place to be aware of in terms of registering your business and staying on top of your legal tax requirements.
You might also like...