The Importance of Market Research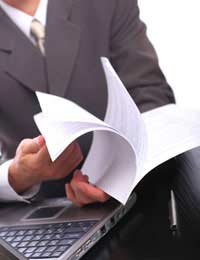 Good market research is a very important part of starting your own business. There is no point pumping all your time, money and effort into a business idea that is bound to fail.
You will have plenty of time to 'repent at leisure' if you are bullish about your business and just go ahead without analysing the market. While it is great to be confident and passionate about your business idea, you cannot do this at the expense of commercial practicality.
Market research is not as difficult as it may sound – you really don't have to stand on the street with a clip board, unless you really want to.
What Would the Experts Do?
If you imagine any of those TV programmes where experts in running restaurants, shops or businesses come into a failing operation and tell them what to do to turn it around; that is market research. It's about finding out what your customers and potential customers really want, what they think of you and your business, what your competitors are offering and what products and services are missing from your local area.
If you have a dream of running a really trendy wine bar with champagne by the glass and expensive tapas, there is no point trying to open up on an industrial estate. Similarly, why open a delicatessen in a town where there is already two excellent delis?
You do need to have passion and belief in your potential business, but make sure you balance that with a hefty dose of realism. You will not be surprised to know that it is easier to get passionate about a business that is going well, far more that staying passionate about a fading business dream that is costing you every penny.
Where to Start?
Start by brainstorming. Just sit down with a cup of tea, pen and paper and plenty of time. Think about the business you want to run, your skills and your experience. Talk to friends and family and get their ideas. Don't be afraid to ask people their opinion – you can go out with a clip board if you like, or talk to other parents at the school gate, or ask people at the local chamber of commerce.
Whatever you do, ask people. Don't just go along with your first thoughts. Even if you end up going back to your original idea, at least you will have some other opinions to bear in mind.
Get Customer Feedback
Once you have started your business, encourage your customers to tell you what they think. Is there are particular product they would like you to stock? Have they had an especially good experience with one of your staff? Would a delivery service be well received?
Have a suggestions box on the counter, or just get chatting to people. Some companies like to send out forms to fill in for customer feedback, but these have a notoriously low response level and you never know how honest people are being even if they do reply. The best way is to establish an open dialogue with your customers, whatever your business. Let them know you want to hear their feedback and that you appreciate their views. More to the point, show that you take their views on board and action their ideas.
You might also like...