Understand Your Rights After Redundancy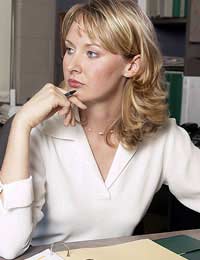 Employers making staff redundant have a legal responsibility to act within the government guidelines. Failure to do so can result in unfair dismissal, which can be a costly and time consuming business.
Most companies are keen to follow correct redundancy procedure to avoid any unnecessary problems, but, as the person being made redundant, you would be wise to understand you rights so you know that you are being treated fairly.
Unfortunately, redundancy is common, especially in certain industries and in times of economic downturn. There is no reason to be embarrassed or ashamed about being made redundant, although if you find yourself being made redundant on a regular basis, perhaps you need to look at your career and how you conduct yourself within it.
Your rights regarding redundancy start at the time that your employer tells you about the situation. You have redundancy rights that relate to how you are told, what you are told and what offer you are given.
How You Are Told About Your Redundancy
When your employer has decided that you are to be made redundant, they have to tell you the reasons why. These reasons must fall into one of the following categories –
New technologies or systems have been introduced by your employer that means your job is no longer required
The job you were employed to do no longer exists in the company
The company is undergoing cost cutting measures that include staff costs or staff numbers
The business is closing or relocating, making your role unnecessary
If the reason you are given for your impending redundancy does not fit into any of these categories, it may be considered unfair dismissal and you are advised to seek expert advice.
What You Are Told About Your Redundancy
The regulations regarding the details of your redundancy are also required to stack up to the government rules. These must include –
You were selected for redundancy fairly
You have been regularly and openly consulted about your redundancy
You are given a fair amount of notice
You are given the correct amount of money due to you, in relation to your employee handbook and the time served to your employer
You are given an explanation of the alternatives to your redundancy that were considered by your employer
If there are less than 20 employees being made redundant at the same time, you can be dealt with on a case by case basis with statutory dismissal, if there are more than 20 people being made redundant, collective consultation procedures apply.
What You Are Offered After Redundancy
Now is a good time to consult your employee handbook. Understand what notice you need to be given and any clauses that relate to your redundancy situation. If you have worked for the company for at least two years, you will be entitled to a non-taxable redundancy payment, which may include any outstanding holiday or notice pay, to be agreed with your employer.
Do be aware that if your employer has tried to find you alternative employment within the company, at the same or higher grade or payment and you refuse, they do not have to give you a redundancy payment. Some unscrupulous companies can use this to their advantage.
You might also like...