How to Make Your Redundancy Money Work For You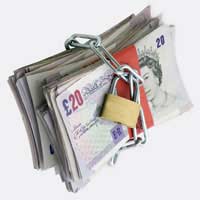 As most of us do not get lump sums of money very often, if at all, if you do get a redundancy pay out of a decent amount it is a good idea to think about the most effective ways of using it.
Do not leap into spending it on a holiday of a lifetime or buying a franchise or any of the hundred and one other ways you could get through your money very quickly. Even if you do end up doing those things, at least do so when you are sure that is the best way forward financially for you and your family.
First things first – how much did you get? The actual amount of your redundancy payment will have a large bearing on what options you have. If your pay out is a large amount you may be able to save some, spend some on practical things and fritter some on a holiday. If you do not have a large pay out, you will have fewer choices.
Your Circumstances
If you have been made redundant from a declining industry or you are over 50, unfortunately you are statistically more likely to find it harder to find new employment. This means your redundancy pay out will need to last as long as possible.
Similarly, if you have outstanding debts, it may be the most practical solution to use some of your money to pay them off. Before you do this, though, do check the terms and conditions of your credit cards or loans as their may be a clause that says they will be paid for a period of time following redundancy.
If you have a family or partner to support, you may feel less inclined to spend your redundancy money on anything other than paying bills.
Your Career Aims
Once you have established with your immediate family what practical requirements there are for your money – paying mortgages and bills for a period of time, for example – think about your next career move. Allow some of the redundancy money to be used for your career development. This could be a suitable training course to improve your skills and help you gain a better job, pay to speak to a professional careers advisor or to enable you to set up your own business.
You will be wasting an opportunity if you simply spend your redundancy and then find new employment that was very similar to your old job. Making your redundancy money work for you takes real personal input and a commitment to progressing. This can mean progressing in your chosen field, following a career goal or choosing to change your work life balance.
Budget for Fun
If you can, allow some of your redundancy money to treat yourself. Depending on the amount, a slap up meal, a weekend break or the season ticket you've wanted can all give you a real boost. Factor this in when you work out your budget, otherwise you will only do the practical things without treating yourself. Remember that being made redundant is stressful and give your confidence a knock, so a treat to yourself can be a major factor in getting prepared to get back to work.
You might also like...