The Job Search After Redundancy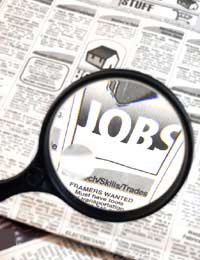 Being made redundant features in the top ten most stressful events that can happen in your life. It is therefore important not to underestimate the impact it can have on your life – your mental health, your emotional wellbeing and your confidence – not to mention your finances!
Looking for work and applying for new jobs after redundancy can be a sole destroying situation. Rather than simply leap from your old job into looking for a new job, why not take some time to think about where you are heading, what you are hoping to achieve in life and what your hopes are for your new job that was not evident in your previous employment.
Luckily, and quite rightly, being made redundant is no longer the social stigma that it once was. With a heady cocktail of the credit crunch, downsizing and the increased globalisation of international business, redundancy is a far more common bi-product than it once was. So while this means that redundancy is far more common – and therefore more likely to happen to you – there is also far more support and understanding available.
Being Made Redundant is Not Unusual
A useful statistic to note is that most of us will be made redundant 2.7 times in our working life. Pity the emotional wellbeing of the 0.7th time…
A respected Human Resources manager told 'A Return to Work' that it is no longer considered a 'negative' for someone to have been made redundant from their last job. He said that in the past it may have been thought that a redundancy might have had something to do with performance or attitude, whereas in today's climate this was not the case.
However, he also pointed out that if someone had been made redundant more than three times in their career – as long as they were not in employment in a high turnover industry sector – then it may cause questions to be asked. It was also noted that sometimes companies use redundancy as a way of 'clearing out' old fashioned, unappealing or under performing staff, without having the desire or possibility of sacking them.
So, when you look for a new job after redundancy, at least you can be fore armed with what the person interviewing you may be thinking. It may not be the rosiest picture, but at least it is the truth. You can spend some time before you attend any interviews to prepare suitable answers to inevitable questions.
How to Keep Your Confidence Up
Before you start your job search after redundancy, speak to you old HR department and make use of whatever careers assistance you are entitled to. Redundancy can give you access to CV writing services, job listings and employment services. If you do not want to deal with your old employer, there are plenty of companies on the internet that offer the same, or ask at your local job centre.
The most important element to being made redundant is that you keep your self confidence high, even when it has taken a battering. Ask your friends and family to help you stay positive and speak to someone you trust or a professional careers advisor about what new opportunities you could consider. Don't just go into the next job that turns up – see redundancy as a chance to change.
You might also like...