Get The Most From Your New Job Probation Period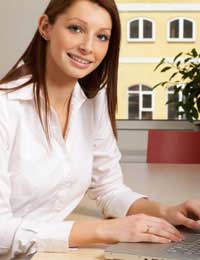 You've probably applied for several jobs and done the hard bit – completed the application form, sailed through the aptitude test and impressed at interview and, finally, after countless rejection letters – comes the moment you've been waiting for - you've been offered the job.
In the past, once you got through all of these hurdles you could sit back and relax knowing that providing you act professionally and give a good account of yourself from day one, that the job would be there for you until or unless you wanted to move on. These days, however, that's often not the case and an offer of employment will often come with a probationary period attached.
What is a Probationary Period?
Basically, there is an ever growing need for employers to ensure that they are hiring the right people to do certain jobs. A probationary period, therefore, allows them to take on a new employee and within a clearly defined period, usually up to 6 months but it can be as much as up to a year or even longer, the company can fire you without cause.
From an employee's perspective however, they shouldn't be viewed with trepidation. These periods are, after all, also an opportunity for you to find out if the job and the company are right for you too.
It's also important to remember that although you might be working a probation period, the company does obviously have a need to employ somebody in the role and you should really see it as an opportunity to 'grasp the nettle' and to impress at work as opposed to facing it with a fear of being made redundant once the probation period ends. Here are some useful tips to impress during a probationary period and these would apply to all careers.
Treat a Probationary Period as if You Already Have The Job
By this, it doesn't mean becoming cocky or over-confident but you should treat the job in as professional a manner as you would had you been working there for several years.
That means adopting a good attitude in your employment towards time keeping, performance, not taking unnecessary sick leave and maintaining a good relationship with both your boss and fellow workers that demonstrate an ability to fit in with the scheme of things.
Be consistent too, you may not receive a formal job offer until the end of the day when your probationary period is up. So many people make the fatal mistake of 'slacking off' towards the end of a probation period and never get offered the jobs they've been working towards so don't fall into that trap.
Master The Job
Make sure that you have a comprehensive understanding of the job requirements and all that your duties entail and demonstrate that you can perform the role to the required standards. Should you feel that you are lacking skills in any areas, make sure that you ask your superiors to bring you up to speed and be willing to be flexible, to learn constantly and to adapt to changes in requirements. This is something you should constantly be doing anyway in all careers and jobs.
Get To Know The Company
You're going to be scrutinised, albeit hopefully in a non-obtrusive manner, whilst you are being evaluated during the probationary period. Similarly, you should take the opportunity to find out all that you can about the company itself.
Not only will taking a pro-active interest in the company impress your boss, it will also allow you to find out about things like opportunities for career progression, other jobs within the company, further training, professional qualifications and the kinds of prospects and salary you can expect to benefit from further down the track.
Getting Along With People
Many HR departments will tell you that whilst you can always teach a person new skills, you cannot teach them how to fit in with the existing workforce. This is something that comes naturally and it's the 'fitting in' which is one of the key components when companies are looking to hire staff and it's something that can only really be guessed at over an interview, which is why probation periods are highly useful to companies when it comes to hiring new staff for jobs.
Therefore, be receptive to both your boss, your superiors and your co-workers alike and try to be helpful and supportive. A friendly disposition and a positive approach will not go unnoticed. Obviously, as in any walk of life, you might not get on with everybody you meet.
However, the important thing is to focus on those people with whom you're able to establish a good rapport and to demonstrate an ability to fit in with a team whilst being able to be left to get on with your work autonomously too.
Ultimately, a probationary period should not only show the company if you're right for them but it will also allow you to decide whether or not the job or career and the company is right for you too. If you do decide that you like the job and you follow some of the tips above, the chances are that you'll prove so invaluable to the company that they'll want to make your position permanent so in essence, the general rule is to only keep giving the company reasons to hire you and not to fire you.
You might also like...