My Role Changed After a Sabbattical: A Case Study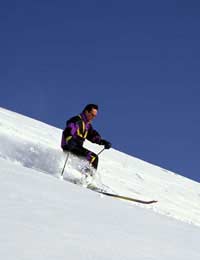 Returning to work after taking a sabbatical can often take a bit of getting used to.
The majority of people that take a sabbatical go off to do something meaningful or exciting and quite possibly both. This can make it especially hard to come back to work and simply slot back into your old job and old routine.
The Career Advisor's Casebook
This is what happened to David Sergeant, 32, who had a particularly eventful sabbatical.
David told us, "I had worked as a business development manager for a commercial property company in central London for five years and I was ready for a break. I knew that I didn't want to leave my job but I also knew that I needed a change, so I asked the HR manager and my boss if they would consider me taking a sabbatical. Luckily, they were really positive about the idea."
A Clear Proposal
David made a proposal about when he would take his sabbatical and he was careful to make sure it was during the quietest time of the year – November to January – when his potential clients were usually concentrating on other issues. David proposed that he would take unpaid leave for two months, with one month paid, but that he would be entitled to maintain his bonus benefits as long as he kept in touch with the company while he was away.
As a keen skier, David wanted to take his sabbatical to become a qualified skiing instructor in the popular Canadian ski resort of Whistler.
David explained, "I carefully timed my sabbatical for the benefit of the company and myself! Throughout my three months in Canada I kept in touch with the office and was able to clear up a few issues over the phone and email, which helped me feel part of the company while I was away. It was when I returned that I didn't really feel part of things, though."
Staff Changes
When David got back from his sabbatical, he realised that there had been a couple of staff changes while he had been away that he had not been informed of. One such change was that the HR manager who he had previously agreed the sabbatical with had left, to be replaced with another person that did not see the situation quite so positively.
David continued, "Although my actual job stayed the same and I fitted back into my team easily, the new HR manager seemed to have a problem with me. I don't know if it was because they felt as though I had taken advantage of the company or just because they had a problem with sabbaticals in general, but I didn't feel as though they supported me in my career development."
Personal Issues
David found out later that the new HR manager had not been informed of David's sabbatical by his manager and was lead to believe that the interim manager in his place was a permanent member of staff. This caused some problems for David as he felt that, from then on, the new HR manager made things more difficult than they needed to be, especially with regards to honouring the terms of the agreement relating to his bonus, although this was cleared up by his manager.
You might also like...