Utilise Your Social or Business Network to Find a New Job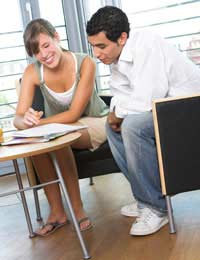 There is no need to rely on recruitment consultants to find you a new job after you have been made redundant. They can be very helpful, especially if you find an agency that understands your career aspirations and seems to have a good range of positions available. But they can also send your details to unsuitable roles and give you false hope about the likelihood of finding the job of your dreams.
It is also worth bearing in mind that it can cost your potential employer an awful lot of money to recruit using an agency so, especially in times of financial hardship, it is often recruitment agencies that feel the pinch.
Instead, why not be your own recruitment consultant? Work out how to present yourself in the best manner and utilise your own network.
While you do not want to hassle your friends, family and acquaintances, there is nothing wrong with putting feelers out and letting your network of contacts know that you are available, skilled and keen to find a new job.
Get Prepared
Before you start speaking to people, prepare a fresh, updated CV and treat yourself to a new suit. You do not want to embarrass people by asking for a favour if you do not look like you are able to help yourself.
Who to Ask
Think about your network of potential contacts. This can be old colleagues, family friends or people you have met in the course of your studies or career. You will know far more people than you think if you take some time to write a list of people you know. You can also go one step further by thinking about friends of friends - where do they work? Who do they know?
How to Ask
Now you have got yourself prepared and have a list of contacts, you need to decide the best way to get in touch. There will not be a one size fits all approach - you do not want to be one of those 'round robin email at Christmas' types that annoy people. Instead, treat this as a project, a key part of finding a new job. Think who would be best to arrange a coffee shop meeting with, who would be best to telephone and who you should email. Make all correspondence personal - never send a group email in these circumstances. You need people to want to help you.
What to Say
The tone of your email or phone call will need to be targeted to each person. Perhaps your old colleague may be more open to a commercial favour than the old school friend who runs a successful company. Allow yourself to be open to ideas, get chatting to people and be honest about the fact that you are looking for a new employment opportunity. If people know you are available, they can think about the potential in their own network. People can't know you are looking for work unless you tell them.
What Not to Say
You do not want to sound desperate, or that you were somehow to blame for being made redundant. Don't complain about your situation or go on about how low you feel. This will not help your quest for new employment as your network of friends and acquaintances will not be keen to work with your suggest their own contacts to you. Remain positive, up beat and appealing and you will find that people will want to support you.
You might also like...