Coping With the Shock of Being Made Redundant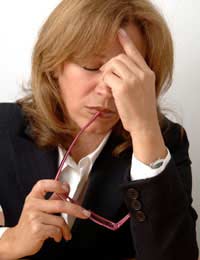 Statistics show that we are all, on average, going to be made redundant 2.7 times in our lives (work that one out?!)
This should mean that being made redundant is not a terrible experience and that we all just take it in our stride, but the reality is very different.
Redundancy is listed as one of the top five most stressful life experiences, alongside divorce, moving house, death of a spouse and death of a parent. If you are or have been made redundant, it is important to appreciate what a difficult time you are going through and be kind to yourself. Too many people think being upset or angry about being made redundant is somehow showing a weakness, but this will not help you to deal with the situation. You will feel guilty for being upset or angry, rather than accepting you will feel like this.
There are many emotional reactions to being made redundant, often depending on your personal circumstances, the manner in which you were made redundant and the industry you work in.
Personal Circumstances
If you have a family to support, you are likely to be worried about the financial implications of being made redundant. While it is common to be given a redundancy pay out, these can vary immensely and you will not know how long the money will be required to last.
If you are older than forty five, studies show that you will find it six times harder to find new employment than your younger colleagues. Even though age discrimination is now illegal and many companies are missing out on the expertise and skills of 'older' workers, being made redundant at this crucial age can have devastating effects on your confidence.
How Redundancy Happened
If you were aware that your company were making cutbacks or that your division was due to close, you may have been a little more prepared for your inevitable redundancy. If your company has taken the best possible precautions with regards to additional training, careers and CV writing advice, you may be able to use this life change to move your career in a new direction. Take every available free resource and use it to your advantage.
If, however, you did not suspect your redundancy and were simply told on a normal day, it can really knock you for six. There will still be some legal requirements for your employer to adhere to, but if the company has gone into administration, for example, these may not happen. Allow yourself to feel shocked and angry – talk to friends and family and, if needed, your GP. They can help you see that this is not your fault and show you the light at the end of tunnel.
Which Industry?
Staff turnover is far greater in certain sectors, with your location also having an effect on your chances of gaining new work within your chosen field. If you have been made redundant from a job in a declining sector, with little chance of finding similar work nearby in an acceptable timeframe, perhaps now is the time to think about retraining or setting up your own business.
You might also like...