Funding Your Own Business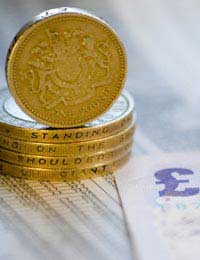 Before you start your own business you need to know how you're going to pay for it.
Some businesses need more funding than others, depending on what products or services you are going to offer, what property requirements you have, training for staff and initial publicity.
Although it is good to be passionate about what you do and follow your dreams, to some extent you will need to cut your cloth according to what resources you have available. Some people have access to large amounts of money, whether it is from family, savings of venture capitalist companies, whereas others only have very little.
Rather than trying to launch some fabulous new hotel, with celebrity chefs and five star spa treatments, on a small budget, why not think about how you can use your skills in a way which you can afford? Unless you have the required amount of funding to make your potential new business a success, you ought to appreciate what you will realistically be able to achieve with the budget you do have.
Where to Get Funding
There are a number of different ways to get funding, some of which are more cost effective than others. You need to take into consideration what you are giving away when you accept funding – no one does it for free, unless you have a terribly generous aunt who won't poke her nose in.
If you consider the success of the TV programme 'Dragon's Den', where wealthy people are pitched business ideas for them to invest in, this seemingly perfect funding solution can actually be a nightmare. You can give away a percentage of your business for a sum of money, but when it starts going well you can end up not being the major shareholder. At least with a bank loan you retain the ownership of your company.
You may also have savings, or a lump sum from retirement or redundancy. Investing in yourself and your own business is exciting, but you also need to be clear about making that money work for you and your family. Don't pump all your money into some harebrained scheme – do your homework first or your family won't thank you for it.
How to Get Funding
There are a number of dances that you need to do to get funding, whether that is with the bank manager, a venture capitalist or your own family.
Getting funding for your business can be a bit of an emotional rollercoaster, so it is important not to lose sight of what you're doing and why. You mustn't get carried away with getting funding rather than appreciating that you will have to pay it back.
The best place to start is to write a very strong business plan. This will help you understand how much funding you need (the least amount the better as you will not be starting off in debt). Be realistic about your business and what profits you will generate – there is nothing to be gained by manipulating the figures as you will end up agreeing to pay back more than you can afford.
What Not to do With Your Business Funding
Don't get carried away with the money and start spending it on unnecessary things. Even if you get lots of funding, you'll still have to pay it back. Get the least amount you need to get your business off the ground.
You don't need a new car – perhaps get some logo transfers made if you want to advertise your business.
If you can work from home at first, don't waste money on expensive premises.
Rather than employ people unnecessarily, think about outsourcing certain tasks to freelancers so you're not paying holiday pay or salaries in down times.
Prepare to work hard and go without at first – you will not live a life of luxury while you are setting up your business so don't expect to live like you're on a salary.
You might also like...