Life After Illness, Work Helped: A Case Study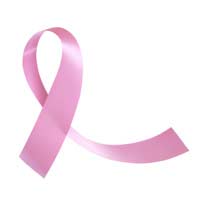 Although for many of us the idea of weeks of work and whole days in bed, drinking tea and watching television, when that is all you have to look forward to it can start to get you down.
The Career Advisor's Casebook
For Mary Ellison, 56, she was well and truly bored of being at home during the recovery time after her cancer treatment and was keen to return to work, part time initially, to help her move on from her illness.
Mary works as an admissions administrator at a university in London and thoroughly enjoyed her job as it brought her into contact with a whole range of interesting people and students and made the most of her excellent organisational skills.
Mary told us, "I have worked at the university for fifteen years and have become a key part of the admissions team. What I love about the job is that no two days are the same – we have the start of the year when the new students start, the issues with changing courses and then the crazy time when applications and clearing happens!"
Ready to Get Back to Work after Major Treatment
When Mary was 54 she was diagnosed with breast cancer and underwent treatment. After her treatment was completed, Mary was very pleased to be given the all clear and she was advised to take things easy for her. Her employers were very understanding and Mary felt as though she could choose whether or not she wanted to return to work straightaway or to take a little time to get reacquainted with her situation.
Mary continued, "Being ill had really taken it out of me, but I was one of the lucky ones that got better quite quickly. While I was having the treatment, at first, it was all I could do to stay positive day to day, but after I was given the all clear I was determined to get back to work. At first, I went back part time, just three mornings a week, which really helped me feel back to my old self. I didn't want to be defined by my illness and my colleagues were great about keeping me up to date with all the university gossip!"
Lifting Her Spirit
Mary found that the routine of work lifted her spirits and gave her something else to focus on. She also found that it helped her family move on from her illness and they started to see her as the woman she was before she got ill.
Mary said, "I didn't want to forget about my illness as I was proud of myself to have overcome such a major disease, but I didn't want it to define me, both to myself and to others and going back to work really helped. My colleagues were great at supporting me and didn't make a fuss if I was a little quiet or tired, but having that team spirit made going back to work earlier than I needed to, a real boost to my confidence."
You might also like...